Skip front page headlines
Front Page Headlines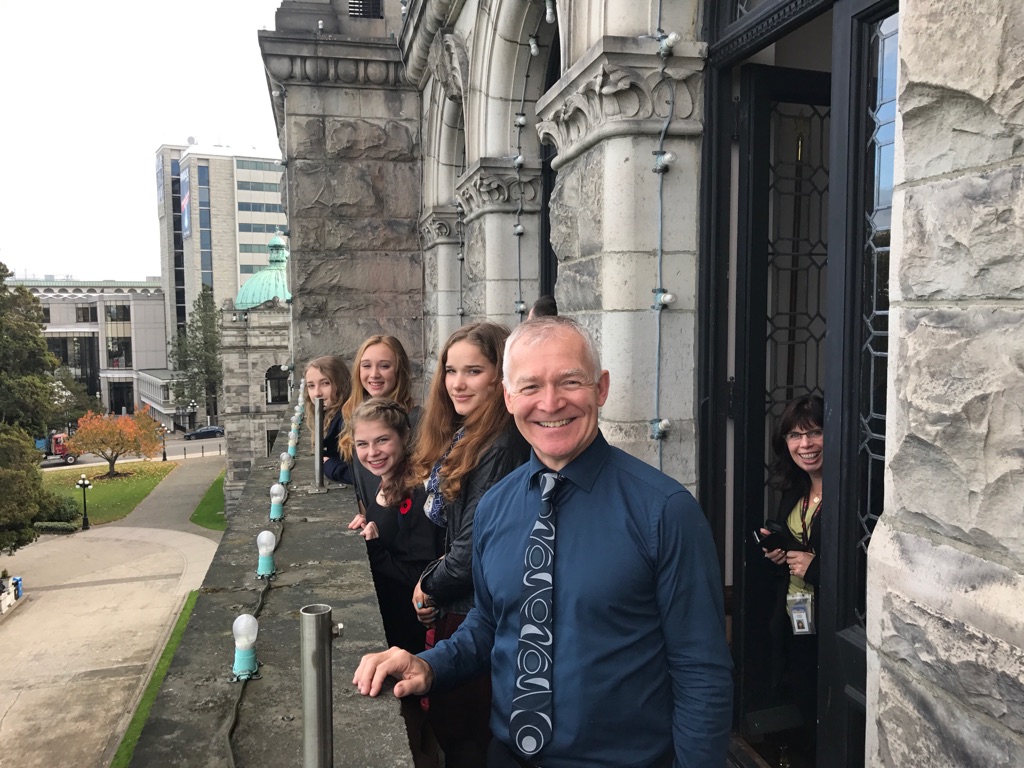 Claremont students Angela Atwater, Anna Claire Hallam and Arden Thomas had the opportunity to meet with MLA Scott Fraser, Minister of Indigenous Relations and Reconciliation as a part of Take Your Kids to Work Day on Nov. 1. They also observed a Question Period where they were introduced by name!
(Edited by Peter Westhaver - original submission Monday, 20 November 2017, 12:49 PM)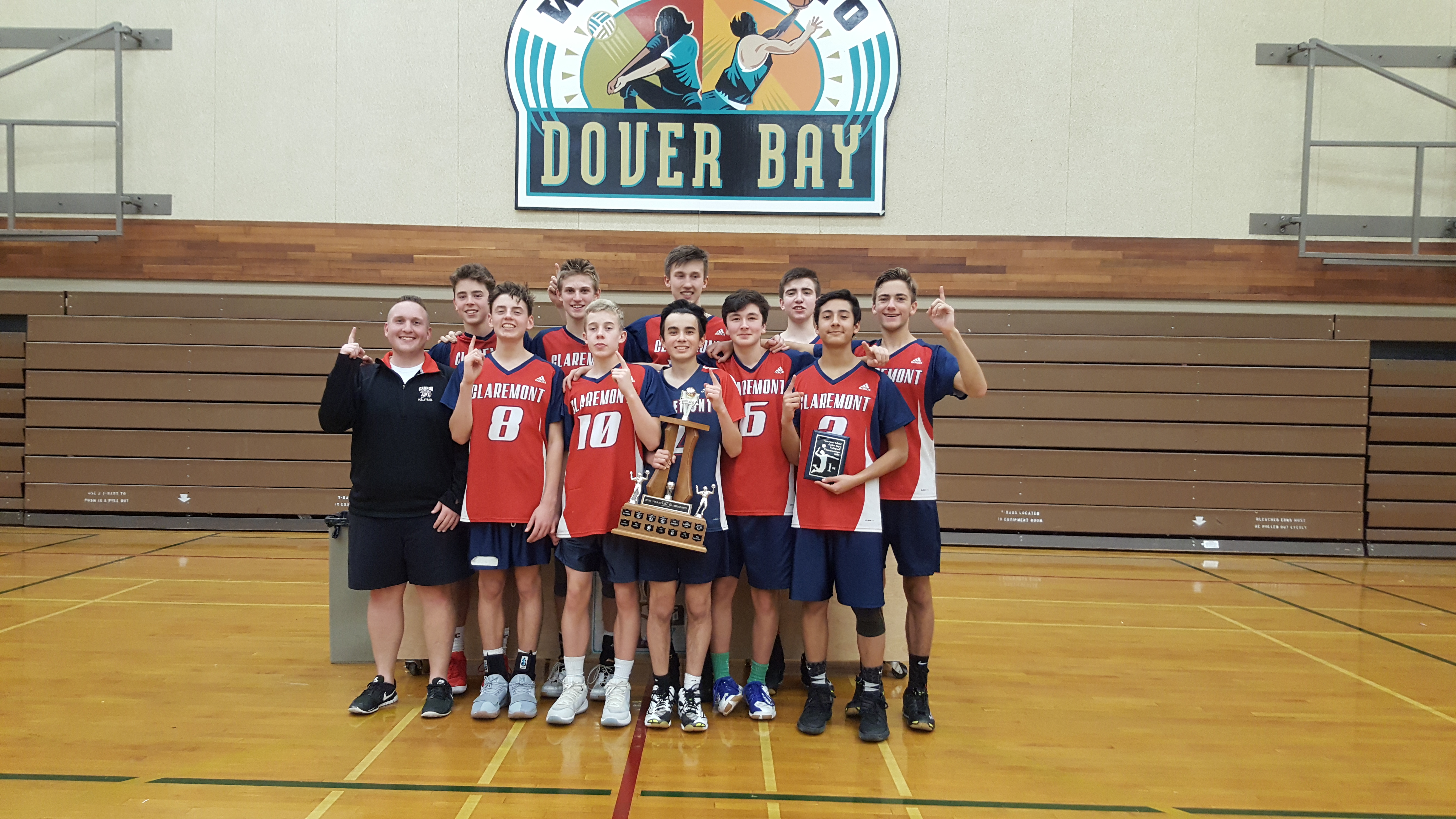 Spartans Jr. Boys Volleyball capture back to back Island Championships.
With an undefeated record of 40-0 so far this season the boys look to continue their success next week at Provincials in Kelowna, B.C.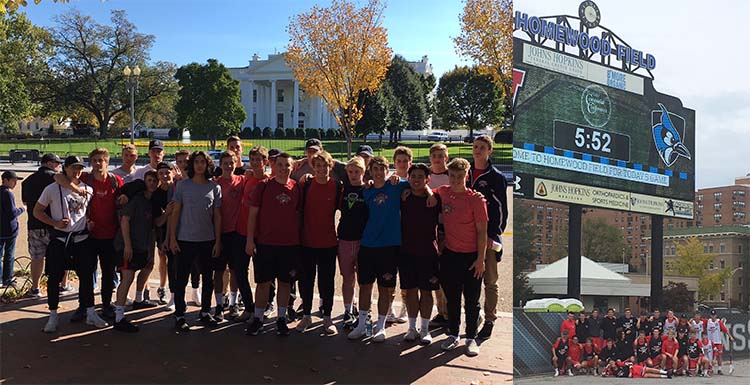 The Lacrosse team returned last Sunday from a great trip to Baltimore, Maryland. The team continues to be wonderful ambassadors for our program. They travel very well, good play on the field, and maybe most importantly for some lives likely the start of 12–15 young men gaining athletic scholarships to attend US universities and play NCAA lacrosse.
A big highlight of the trip for Coach Darren Reisig was the 'visit' of 7 spartan alumni from a variety of US schools in the east coast coming to Baltimore to support the CSI Lacrosse program and see their 'old coaches'. Well Done Everyone.