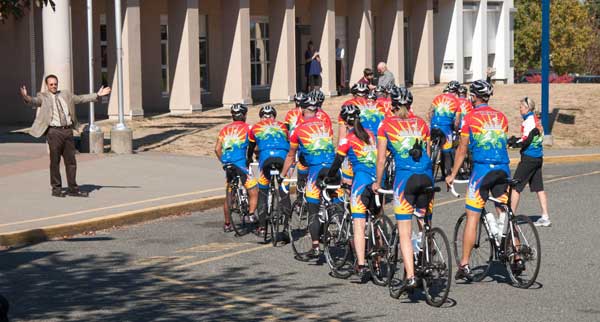 We did it!  Congratulations Claremont your fundraising efforts to support the Cops for Cancer - Tour de Rock raised over $10,000 to support children going to Camp Goodtimes.
Mr. Redlin extends his arms to welcome rider Constable Jana Sawyer with a BIG HUG!!!.  Constable Sawyer was our School Liaison Officer for 4 years prior to leaving us this past June.
Way to Go Spartan Nation!