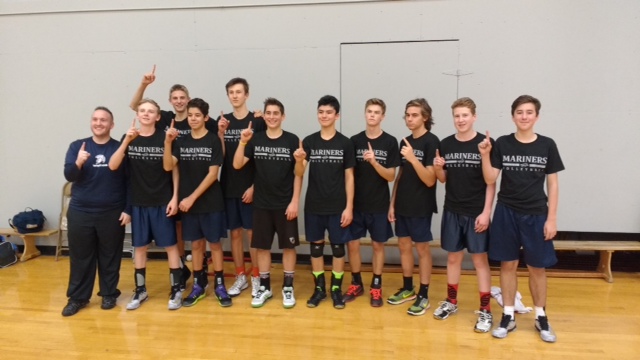 Congratulations to the Junior Boys Volleyball team who finished first beating Oak Bay in the final (25-20, 25-15).
Special congratulations to Gerry Peng who was named to the all-star team (pictured above).
♦ Senior Boys Volleyball ♦
The Sr. Boys Volleyball Team came second out of 5 teams in pool play (beating 3 out of 4 teams in two straight sets) on Friday at the VIU Tournament.
On Saturday, In the playoffs, the boys finished 5th out of 16 teams.