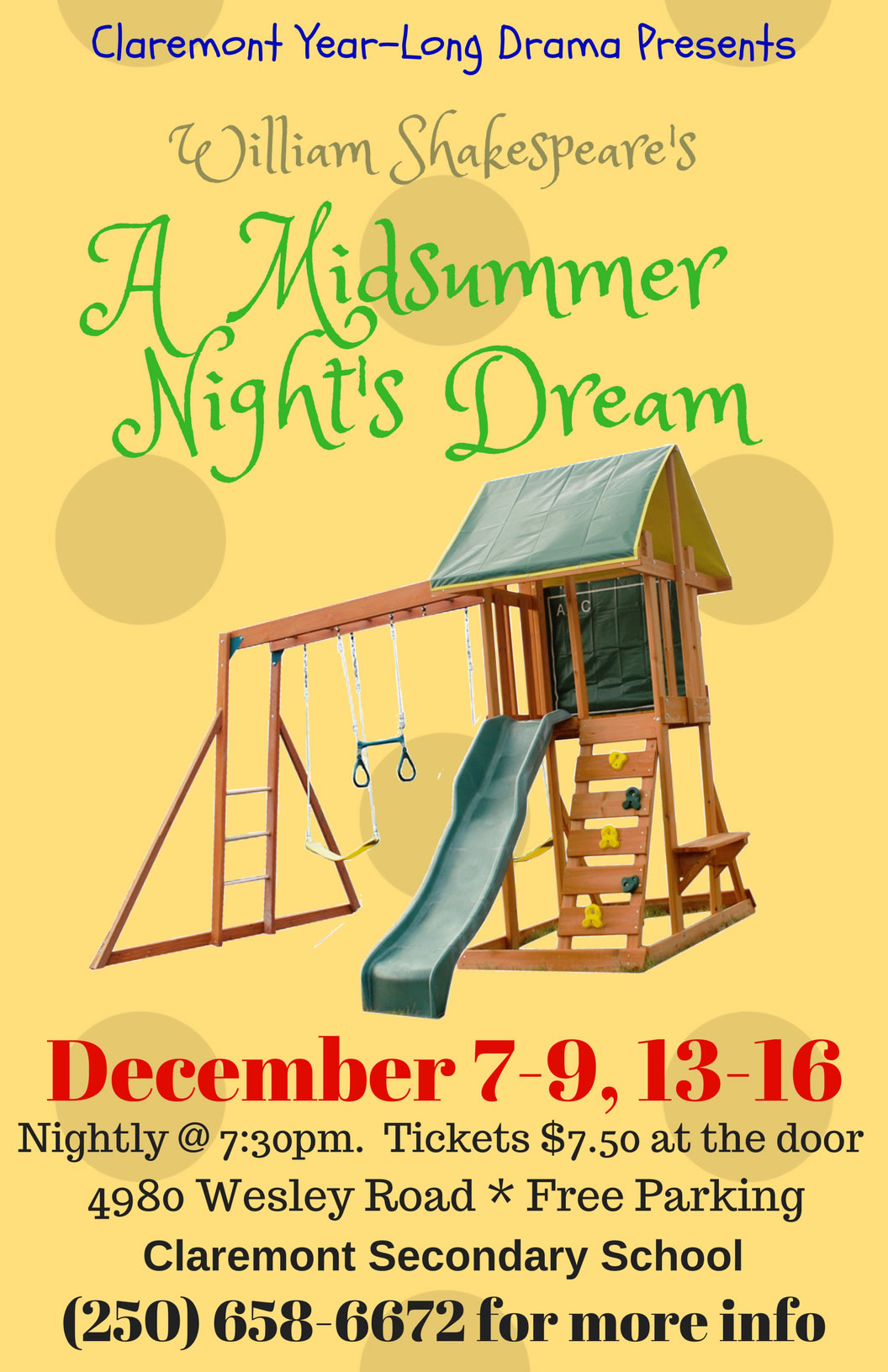 A MIDSUMMER NIGHT'S DREAM
Tickets Available at the Door.
Claremont Secondary's Block 3 Year-Long Drama class presents this modern take on William Shakespeare's classic comedy A MIDSUMMER NIGHT'S DREAM.
Set in a children's playground and based on character you would find in a school, this classic comedy has been adapted and edited to make it even more accessible for modern audiences while keeping the vast majority of Shakespeare's beautiful language.
Featuring a cast of 25 students in grades 9-12, this production is being performed on Dec 7-9 and 13-16 nightly at 7:30pm. All tickets are $7.50 and can be purchased at the door. We will not sell out so don't worry!
For more info please contact the director Mr. Plant at cplant@sd63.bc.ca or call 250-658-6672.