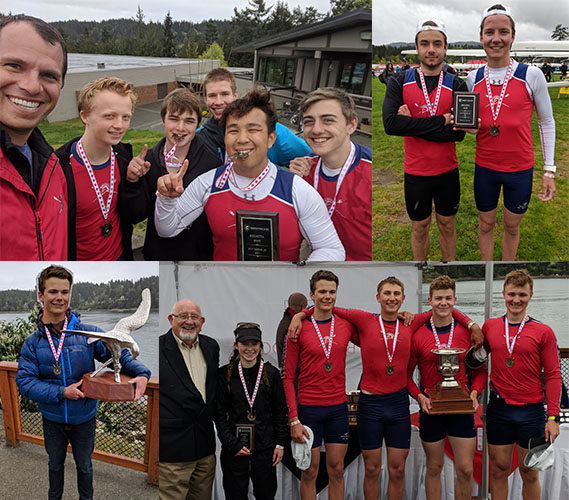 Well done to all the Rowers that competed at the Brentwood International Regatta. It was great to see everyone not only race well, but also help out with anything that was asked of them The teamwork shown supports the coaches and your fellow athletes, and allows us to have the success that we do!
Special congratulations to:
GOLD - Jr A Boys coxed quad - Finn Breitenfeldt, Luka Mittig, Leo Donnecke, Jack Walkey, Clare Cunningham
GOLD - Jr B Boys JV coxed quad - Jacob Loewen, Johnny Dang, Ryan Evans, Jack Turner, Alex Klouda
GOLD - Jr A Boys JV double - Wyatt Youland, Jack Plater
GOLD - Jr A Boys Single - Jack Walkey
Bronze - Jr B Girls coxed four - Jordan Loewen, Olivia Wong, Monique Seanez, Kealey Scott, Clare Cunningham
In addition, 17 out of our 22 crews qualified for finals!!
Good luck to the Rowers going to Seattle this weekend and looking forward to the next regatta @ Shawnigan in 2 weeks!