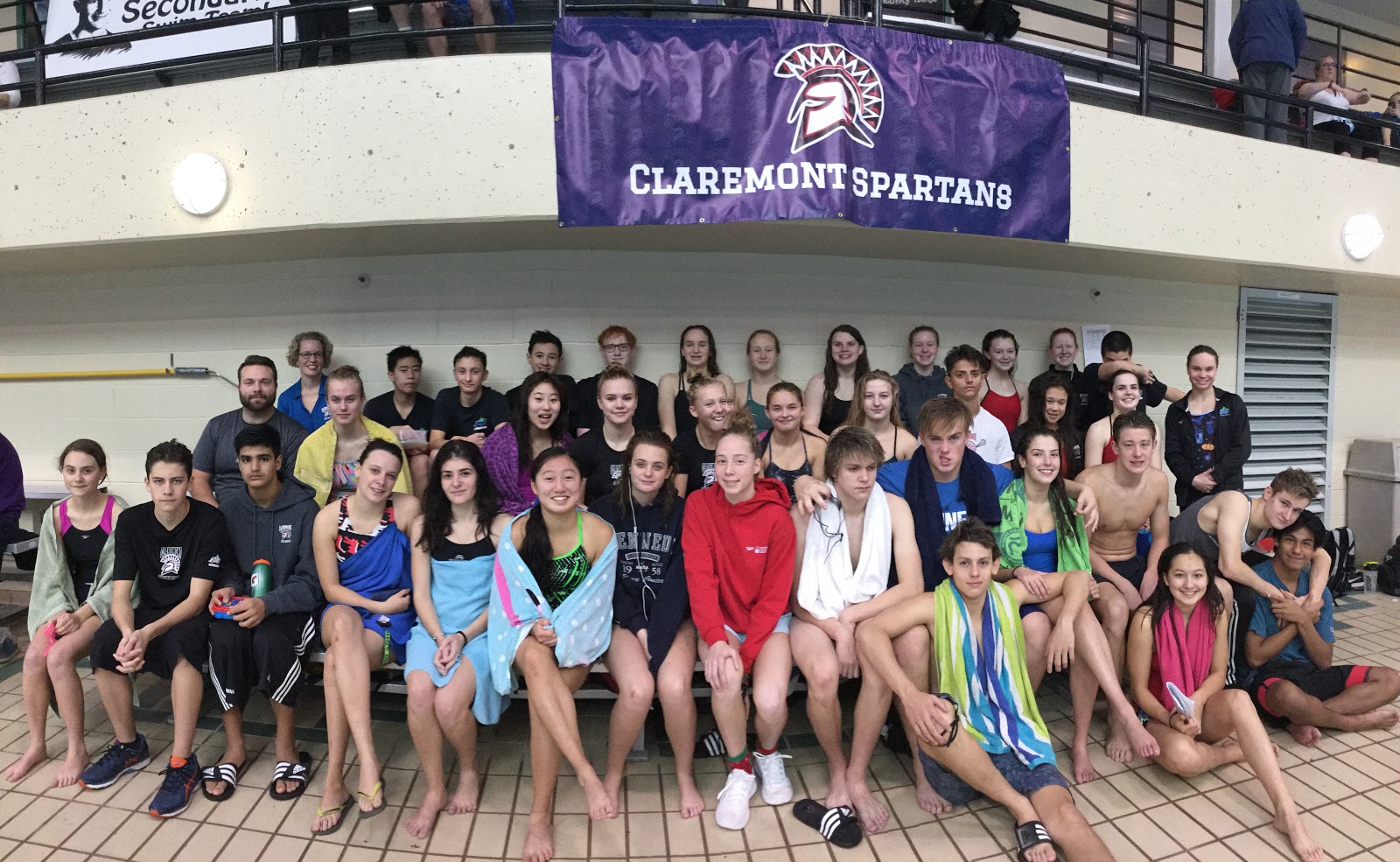 The Claremont Swim Team competed at the Island Championships on Sunday and are ISLAND CHAMPIONS! 14 swimmers qualified for Provincials in individual events as did every one of our relays. Our swimmers had great school spirit and their support for one another was impressive. Congratulations swimmers!
Shout outs to:
Victoria Miller and Jordan Talbot swimming in their very first swim meet

.



Ryder Heaney-Corns swimming a 28.62 in the 50 Free - not bad for a rugby player!

Chantel Jeffrey - top points winner for the Open Girls with 30 points and placed 1st in all her events!

Keir Ogilvie - 2nd in the Open Boys with 28 points.

Many thanks to our coaches, Dave Tontini and Cole Bergen and all the parents who volunteered as officials - we couldn't have done it without you!
Provincial Qualifiers: https://docs.google.com/document/d/12Wnae4nytb0kwBVeuagmwIDXHkWTuOc68YNxCm_YnJk/edit?usp=sharing