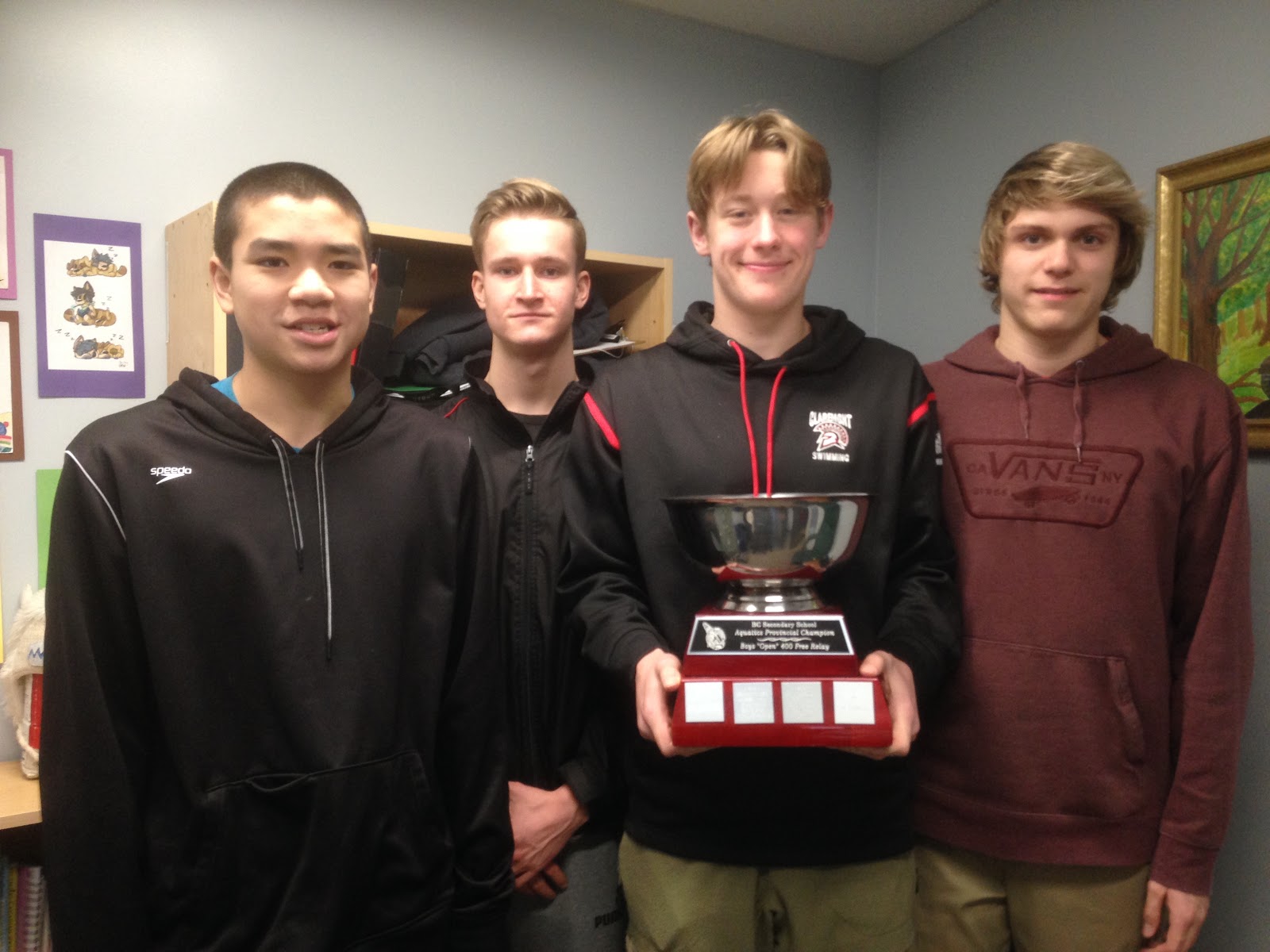 Last weekend, the Claremont Swim Team competed at the High School Provincials. Every team member swam in the finals on Saturday and our 6 boys came 5th in the province against much larger teams. Our 4 girls were 11th.

Highlights:
Chantel Jeffrey: Gold in 100 Free, 100 Fly (with a Provincial record) and 200 IM. She is still undefeated in High School competition!

Keir Ogilvie: Silver in 100 Fly.

Sam Beyak: Bronze in 50 Free.
And the swim of the meet:

Sam Beyak, Marcus Mak, Matt Clavelle and Keir Ogilvie GOLD in the 4x100 Free Boys Open Relay. They got a really big trophy!
Matt Clavelle came home with a $250 Bursary from BC School Swimming.
Please join me in congratulating all the swimmers on a fantastic season.