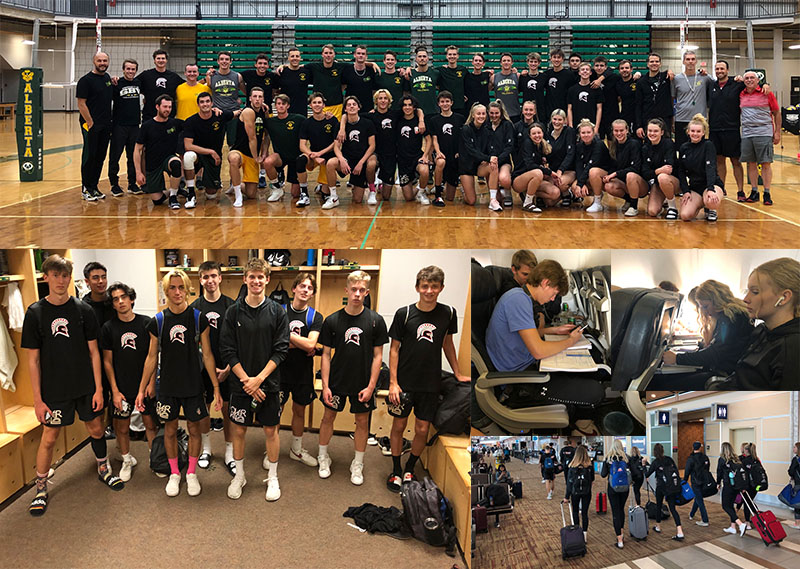 The Senior Boys and Senior Girls "Travelling" volleyball teams competed in a 64 team tournament against some of the best teams in Alberta this past weekend at the University of Alberta. The Senior squads represented our school on and off the court with class and poise. Both teams were impressive with their play and results.
Sr. Boys Results:
The boys went undefeated in their pool and did not give up a set beating some very strong teams. They beat Jasper Pl. In 1/4 final (Last year's "AAAA" Provincial Champions) 25-21, 27-25. In the semi-final, they lost to the #1 ranked AAAA team in Alberta and the eventual Champions (21-25, 23-25 and we missed 10 serves!). So they were in it. We only brought 9 guys so they were bagged by the bronze and lost a close battle (17-25, 23-25). 4th out of 32 Sr. Boys teams is an impressive result with only two practices before the tournament.
Sr Girls results:
The girls won 2 matches in their pool and lost a close 3rd set which put them in a three-way tie for first in their pool. Unfortunately, they came 3rd in the tie break. They went on to win their tier undefeated with a tournament record of 5 wins and 1 loss. Impressive!