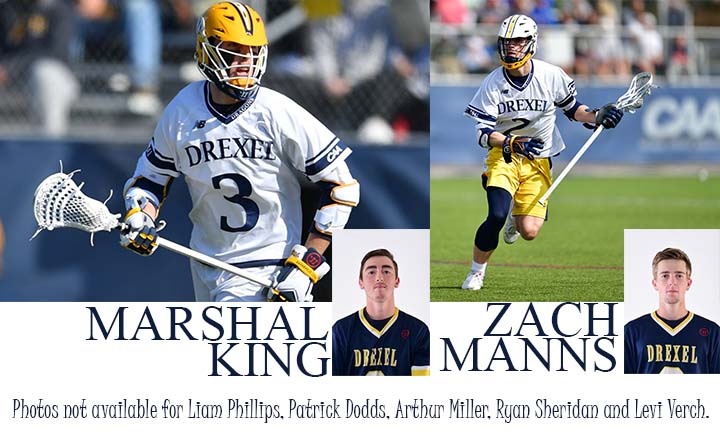 A couple of pretty amazing things have happened this past week for Claremont Spartan lacrosse alumni (and one current one) that isn't related to the 7 Spartan alumni competing in the recent Mann Cup national championship with the Victoria Shamrocks.

Zach Manns (Grad 2016) and Marshal King (Grad 2015) were drafted to the NLL (professional lacrosse) this past Tuesday, September 17th

Both were taken in the 2nd Round. Zach (27th overall) was selected by the Toronto Rock and Marshal (22nd overall) was selected by the defending champions Calgary Roughnecks
Additionally, and just announced Thursday, Sept 19, are the invitations given to 4 Claremont alumni and one current Spartan to the U19 Team Canada tryout camp to represent Canada in Ireland at the World Championships in the summer of 2020.
Congratulations
to 2018 grad Liam Phillips, 2019 grads Patrick Dodds, Arthur Miller, Ryan Sheridan, and current grade 12 Spartan Levi Verch. Best of luck in their ventures forward with Team Canada.