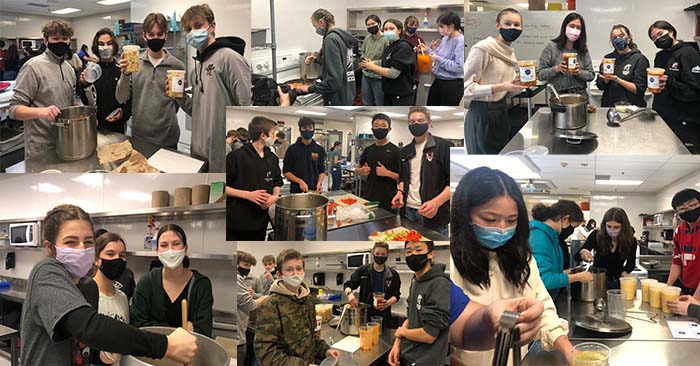 Junior Pursuit of Excellence student's first attempt at SOUPer Kids!
30 PEP 9 and 10 students prepared over 25L of 4 different types of soup - all of which is headed to the Women's Transition House next week.
The event was a great success. Huge thanks to the many staff the assisted, Sean Hayes for making a guest appearance and sharing his love for cooking; and to Country Grocer for donating most of our groceries. Way to go, team!