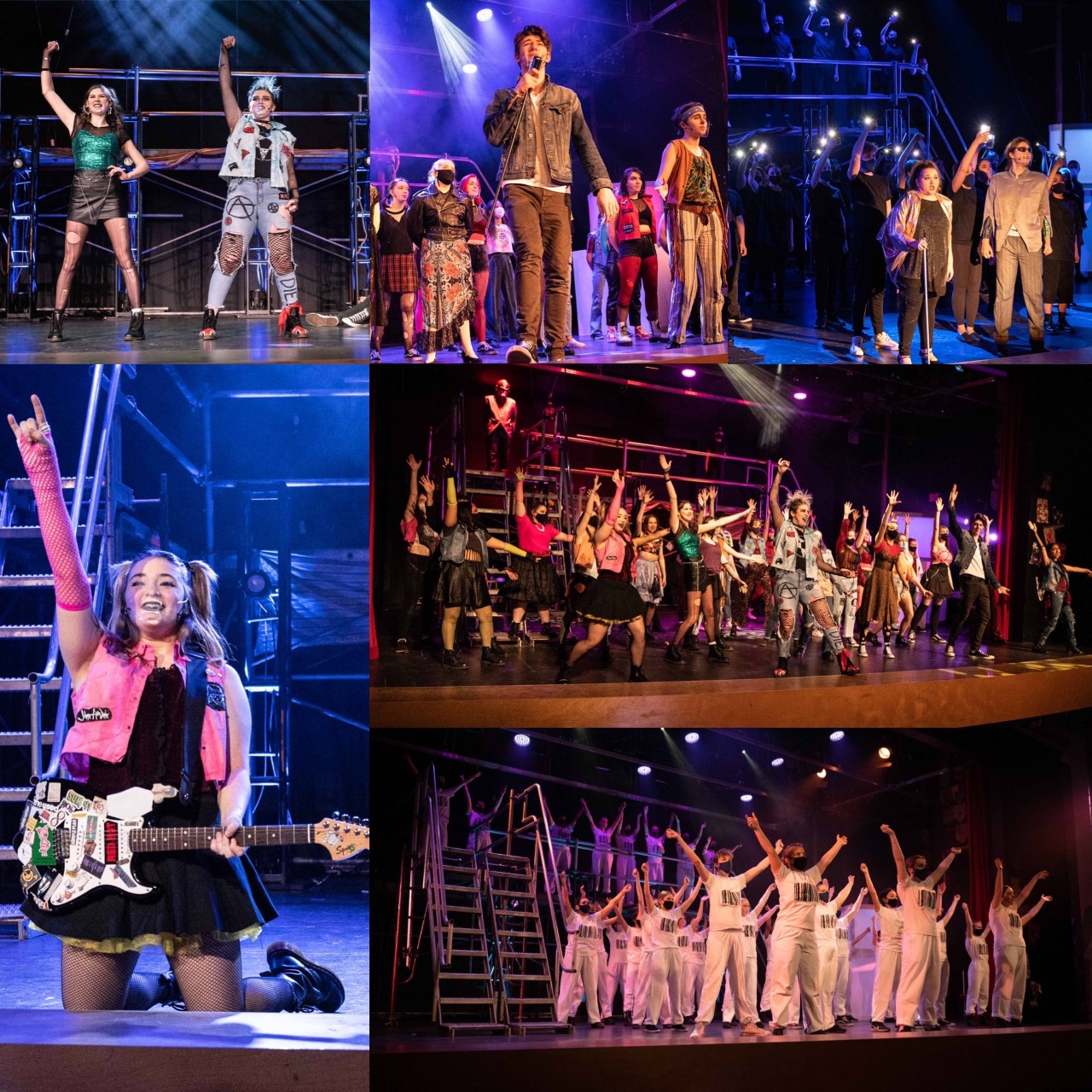 LIVESTREAM TICKETS NOW ON SALE

The show runs nightly March 3-6 nightly at 7PM.
Ticket Cost is $22.50 (including Fees) per Livestream Pass
We Will Rock You is a jukebox musical based on the songs of British rock band Queen. The musical tells the story of a group of Bohemians who struggle to restore the free exchange of thought and fashion, and live music in a distant future where everyone dresses, thinks and acts the same. Musical instruments and composers are forbidden, and rock music is all but unknown.
Featuring a cast crew and orchestra of over 60 students this show promises to have to you singing and clapping your hands. This amazing show will be brought to you by Livestream from the Ridge Theatre.