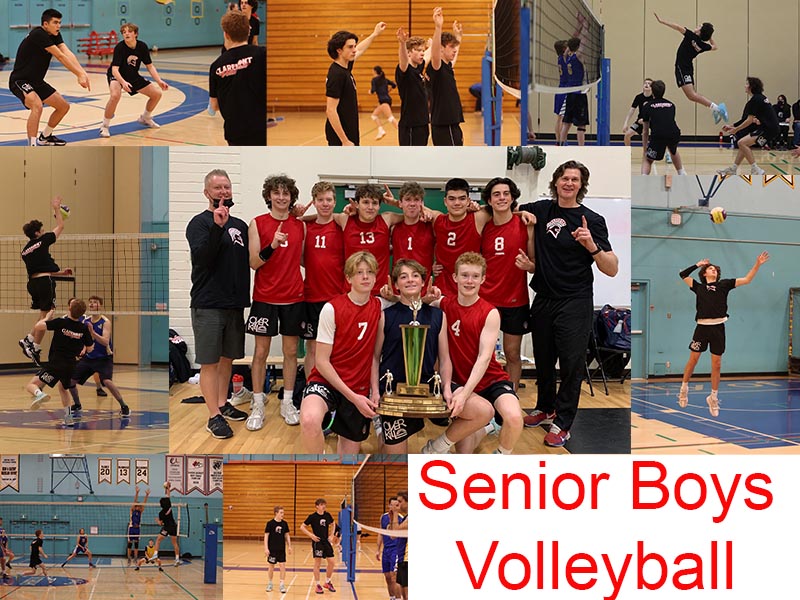 The Sr. Boys Volleyball Team went undefeated at the AAA Island Championships in Courtenay on November 19/20th. It was a long adventure getting there with them leaving Thursday right after school so they could navigate the Malahat and the sinkhole situation further up island.

There were two noteworthy things to mention that made this an impressive win; 1) they lost one of our starting setters (Jose Rose-Tregear) with a broken collarbone for the season and his backup and right-side starter (Matt Thompson) is was stuck in Kamloops so they had to reinvent the lineup, defense and attack and 2) Unlike many other teams, every player on our team played and contributed to our success in every match! It was truly a team effort.
They are heading off to the BC's (the pinnacle of high school sports) next Tuesday as the #2 ranked "AAA" team. The boys have had some tremendous accomplishments this season.
Congratulations to the players and coaches for an incredible season and all the hard work and time you put into being Ranked #2 in BC going into the BC Schools Sports Provincial Championships. Wishing you great success!
Ranked #2 in BC
AAA Island Vancouver Island Champions (3rd year in a row)
Lower Island AAA Champions
Capilano College/Argyle 24 team ranking tournament - Champions
Victoria City League Champions