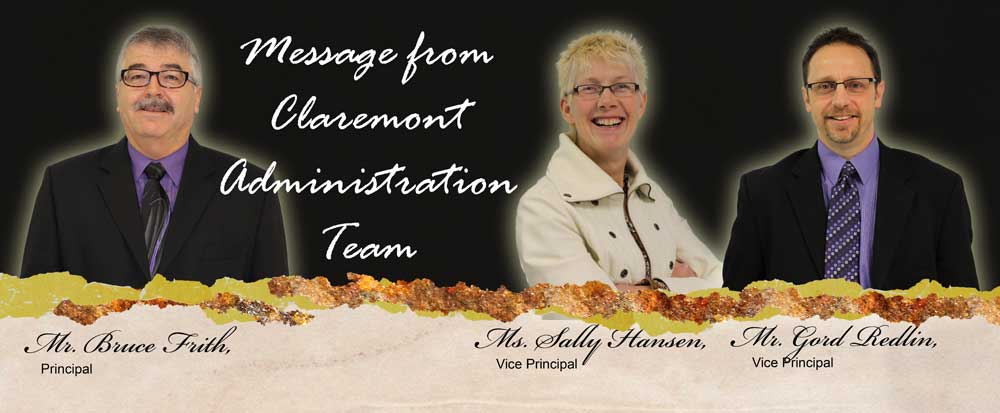 Welcome to the 2013-14 school year.

On behalf of staff we would like to welcome back our current students and families and make an extra special welcome to our grade 9's.  We would also like to get to know all of the other new students and families coming to Claremont.  We are looking forward to another exciting school year full of opportunities for student's to excel. 

Remember to smile and say hello in the hallway.