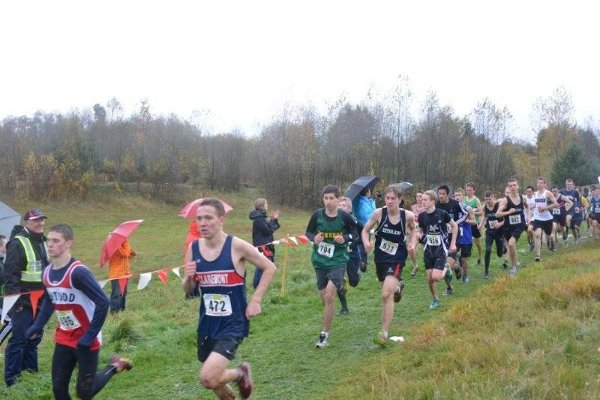 What a race!  The boys persevered through a torrential downpour and 250 of the province's best runners to finish 6th overall at the Provincial Championships in Aldergrove!!  Despite being down 2 of our top 5 runners (due to a swimming conflict)  the boys beat the odds and did so with Spartan class and humility. Congratulations to:
Isaiah Brasset (Gr 9)
Angus Brown (Gr 9)
Conrad Inch (Gr 11)
Nolan Fitzgerald (Gr 11)
Robert MacDonald (Gr 11)
Hamish Babin (Gr 11)
Graeme Walker (Gr 12)
Zac Christianson (Gr 12)
Thank you for your support throughout the season!