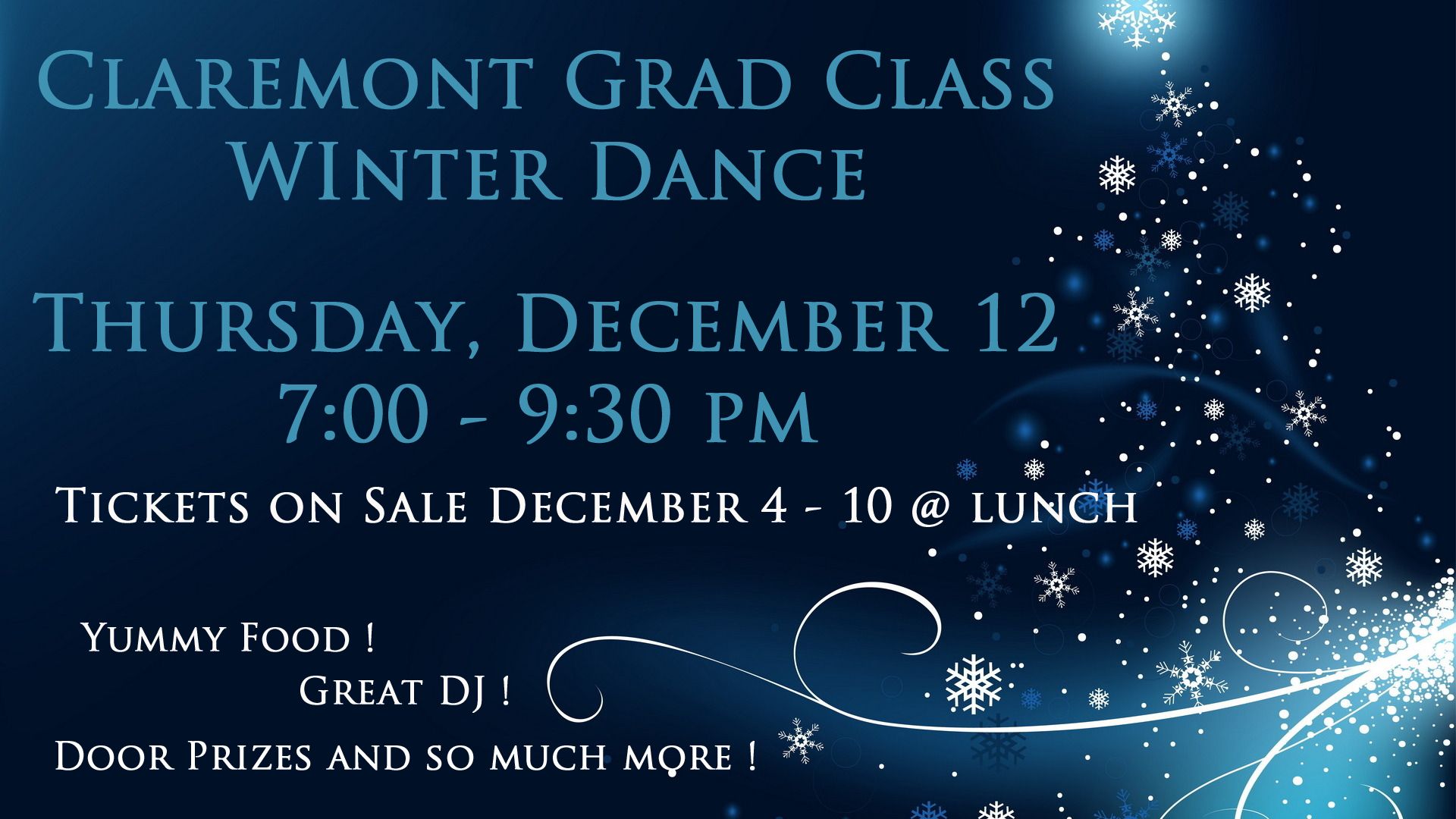 All Tickets $20.00
The last day to purchase tickets is Tuesday, December 10.
♦All students must be in Full Attendance the day of and the day following the event.
♦Tickets are Non-Refundable and Non-Transferable.
♦Doors open at 6:30 pm for coat check and professional photos by Lifetouch.  Doors close at 7:00 pm. 
♦Late only with admin approval prior to December 11. 
♦If you leave you may not re-enter. 
♦All school rules are in effect. 
♦Claremont Grade 12 event only.  No Guests. 
♦You must come prepared to dance like no one is watching!  (Ms. Hansen says so!).