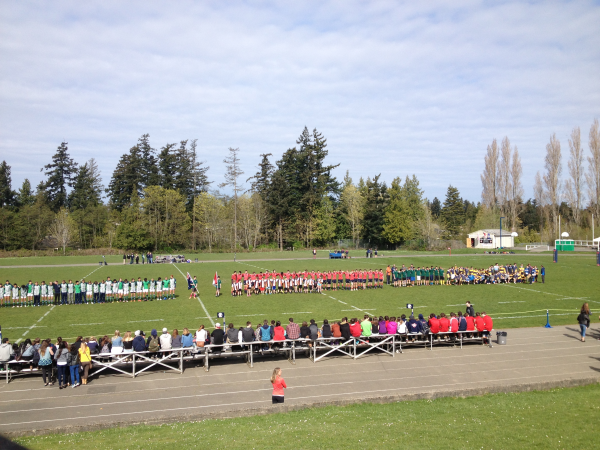 Claremont celebrates a succesful Scrum Fest event which concluded this weekend with beautiful weather and great games!  Picture above is taken from the opening ceremonies during national anthems.
Somerset College (gold coast, Australia) vs Claremont senior boys (joined by teams from ROMS, NSMS and Sidney Elementary)  Way to go Spartans!

Click HERE to see more images of the event.