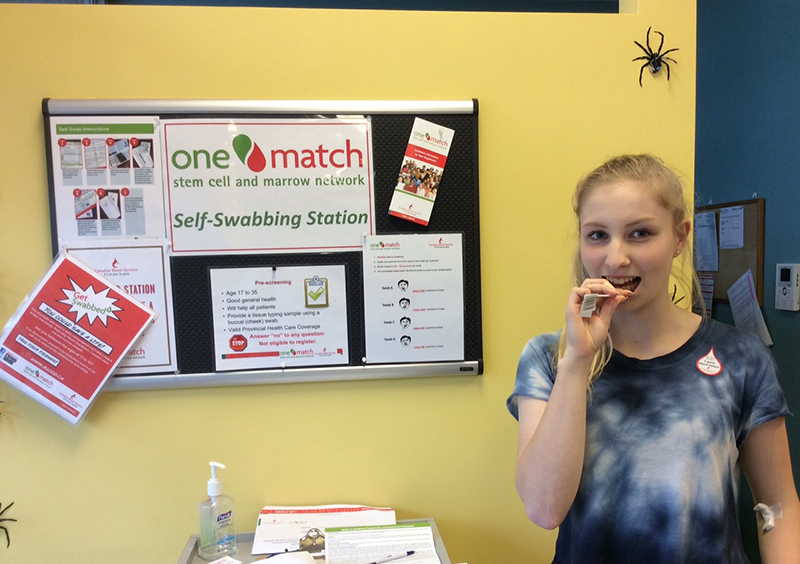 Spartan spirit and the desire to help others was evident this past month as students donated blood and registered for the OneMatch Stem Cell Registry. We had a number of first time donors and some 3rd time donors!
For the past two school years, Claremont has has been the top school in British Columbia for number of units collected in Canadian Blood Services' Young Blood for Life Challenge. Last year 145 units were donated during clinic visits and the mobile site at the school. Claremont is proud to be the only school on Vancouver Island to host a mobile site. This school year on
February 29th
Canadian Blood Services will transform our Learning Commons into a blood donation clinic.
Well done Claremont, and remember - blood, its in you to give! Watch for the announcement of blood drive dates in December.