Coaching Staff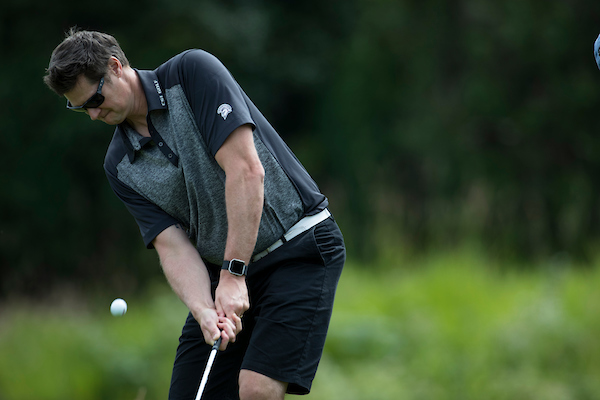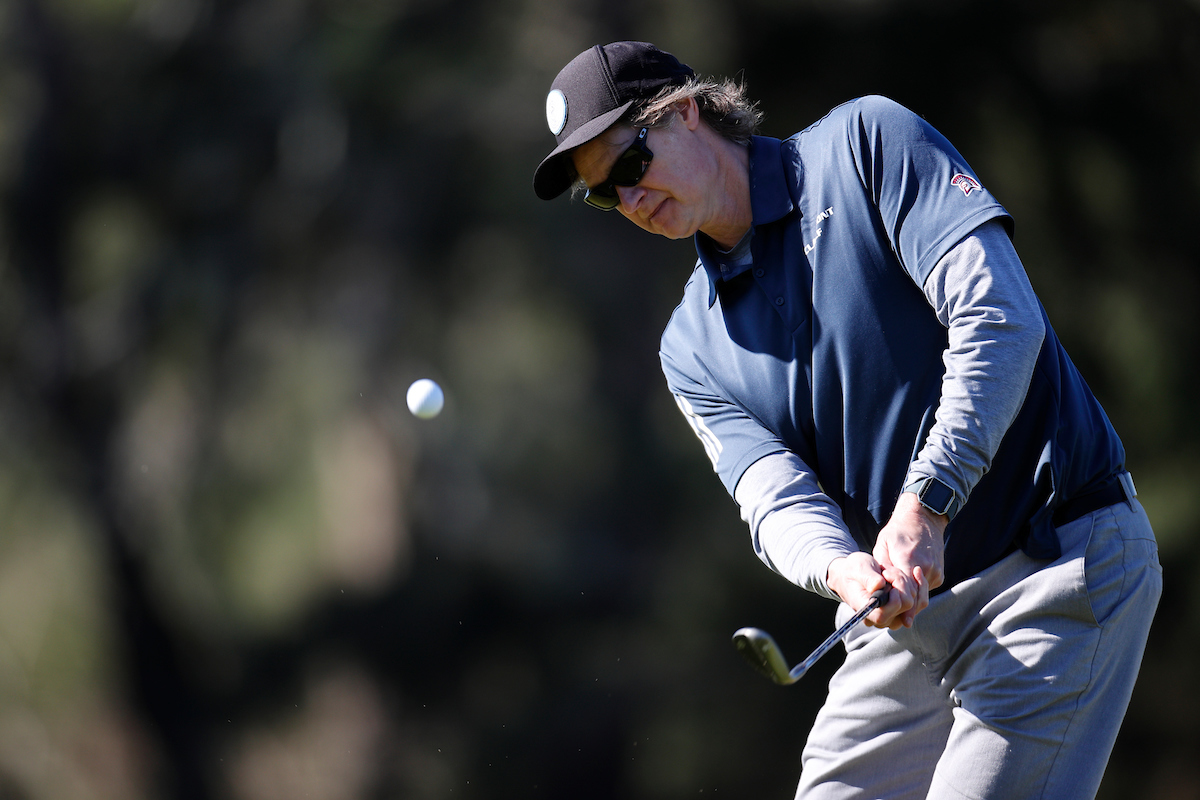 Program Coordinator/Teacher: Shon Ryan

Shon has been teaching for 26 years at Claremont and coaching for 31+. He has his Masters in coaching and is level 3 certified (volleyball). As an avid golfer, I am so excited to work with the CSI golf students and the PGA teaching staff. Learning at the course five days is a week is an extraordinary opportunity for the students where we get to see them excel in an incredible outdoor classroom.
Warren Reeves - PGA of Canada Teaching Professional / Head Professional - From a young age, Warren has been heavily involved in competitive golf. Originally from Cochrane, Alberta, Warren had the privilege to represent the province twice in Junior National competition. The highlight was in 1997 when he represented Alberta in a Match Play competition against the US.
In 2003 Warren made the move to Victoria and attended the Golf Management program at Camosun College. Upon graduation, Warren obtained his PGA of Canada Pro Card and hung his hat at Glen Meadows GCC as an Assistant. In 2005 he obtained his Class "A" Professional status and discovered a new passion, teaching the game. The opportunity arose in 2012 to move to Highland Pacific and help grow a young, vibrant public facility. Here, Warren took on the role of Assistant Professional and helped build one of the best Men's Nights in town. In 2017, he was promoted to Head Professional where he's keen to continue the growth of Highland Pacific Golf and its friendly staff.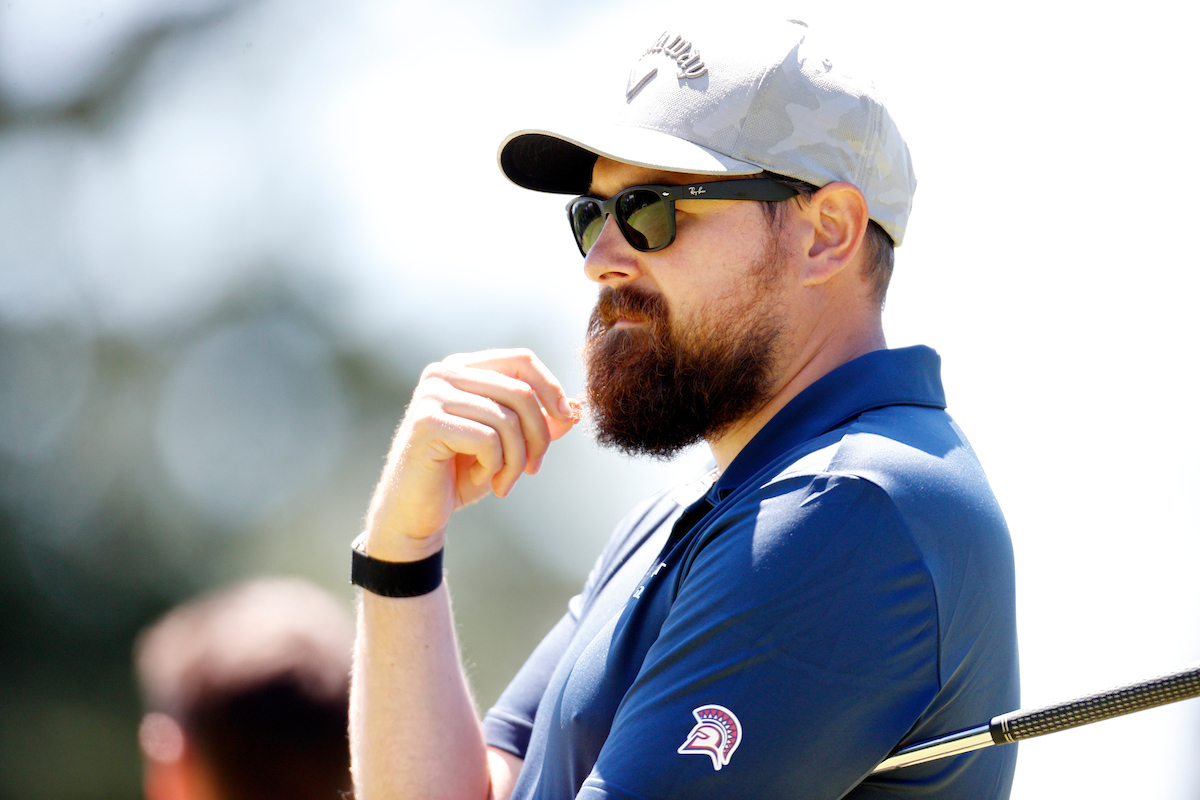 Callum Ashby - Director of Instruction, TPI Level 1 Certified / TPI Golf Level 2 / TPI Junior Level 2 Certified
Callum has worked in and around the game of golf for over 20 years. The majority of it here in Victoria. He began with fixing divots and ball marks for free golf which turned into a passion for the game.
He started to play more competitive golf while going to school in Vancouver. This includes going to the High School Provincial Championship and a couple years on the Maple Leaf Junior Tour. While studying exercise and wellness at Camosun College, he played on the golf team for one season.
Callum started working at Highland Pacific Golf in 2011 in Outside Services and has moved on up to Assistant Professional and now is the Director of Instruction. Upon turning professional, he became TPI Level One Certified and is now TPI Golf Level 2 and Junior Level 2 Certified. He has had a growing passion for teaching the game and helping golfers build a swing that is unique for them! Callum has also had the opportunity to coach the Camosun College Chargers Men's Golf Team and lead them to a Gold Medal finish in the PACWest and a spot in the National Championship in Quebec.
Callum has invested in quite a few training and teaching aids including the Foresight GC Quad. This launch monitor shows all the data you could ever ask for and even allows us to play some virtual golf.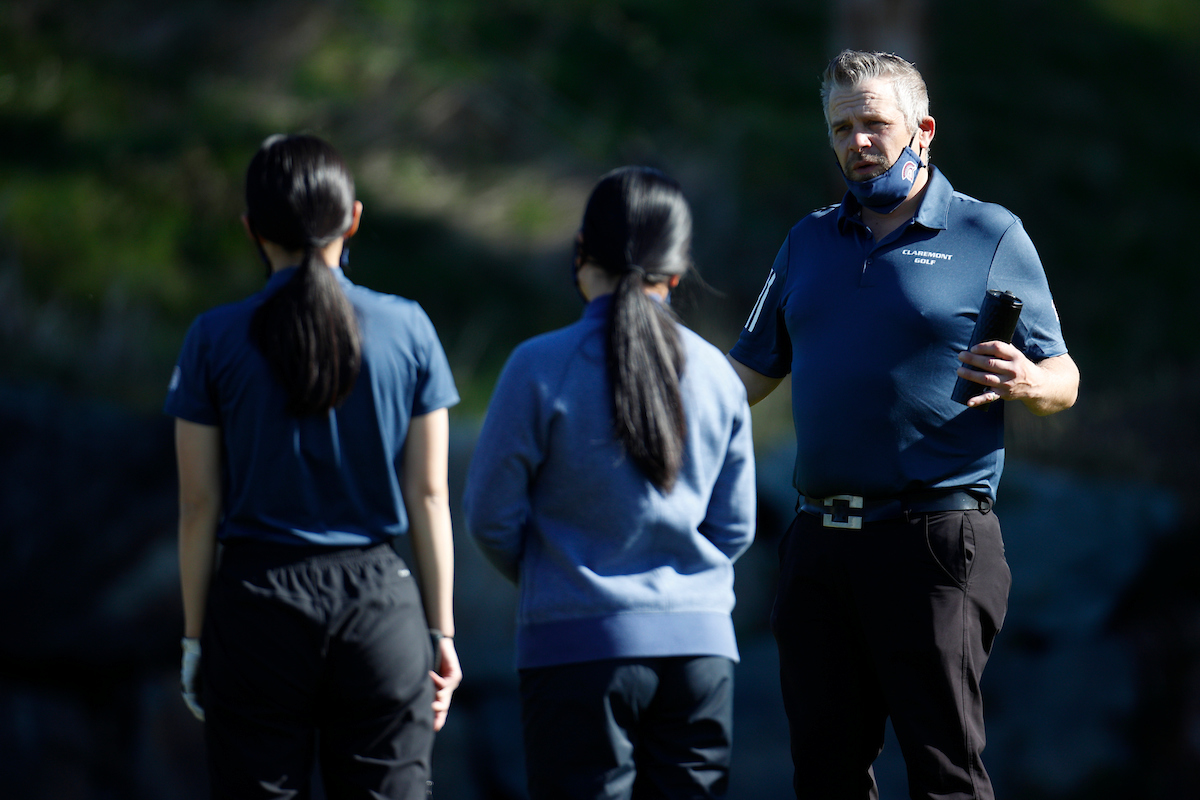 Brad Simpson - PGA of Canada Teaching Professional / Junior Golf Leader

Brad has been a member of the PGA of Canada since 2005. Having played competitively on the PGA of Alberta Assistant Professional Tour, gaining a spot on Alberta North/South Ryder Cup Team for being a top order of merit player. Graduated from Grant MacEwan Professional Golf Management Program and the University of Lethbridge.
Since moving to Victoria in 2012 with his wife and three daughters from Edmonton, Brad has continued his experience with Arbutus Ridge & Cedar Hill Golf Courses as Associate and Teaching Professional. Gaining much experience with coaching junior golfers in Alberta and Victoria Brad is very excited to be Junior Golf Leader and Assistant Professional at Highland Pacific Golf. Growing the game of golf through juniors is a passion and career focus that he intends to take to the next level both personally and professionally.
Brad has experience coaching all types of players of all abilities and works hard to understand the individual(s) he is working with. Knowing this, Brad believes that the golf swing is a sum of its parts and takes a holistic approach combined with a Socratic method to teaching. His intent is to help others reach their goals and understand golf better, through discovery and critical thinking.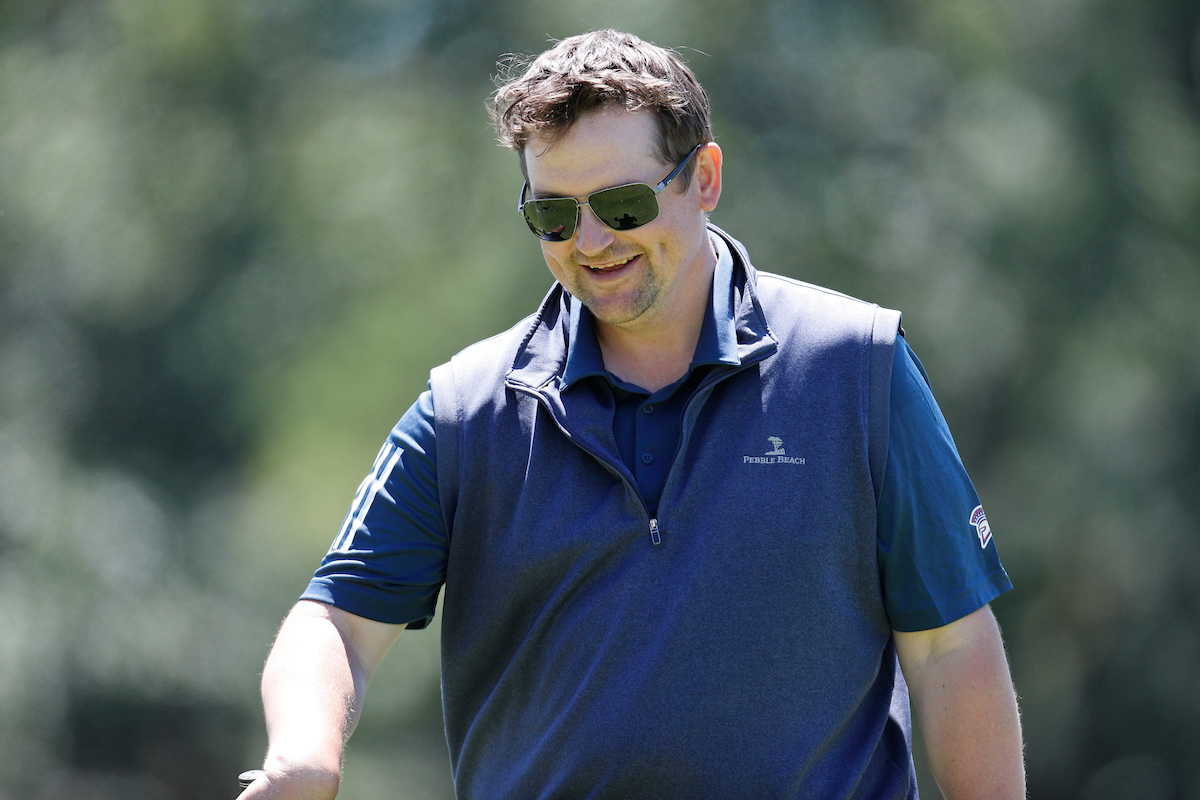 Ty Stene - PGA Of Canada. Originally from Smithers BC, Ty has been in the golf industry for 16 years. He has been a professional for 6 years, starting out at Cordova Bay where I was one of the instructors for the CSI program. He moved onto Highland Pacific where I started teaching more. Junior golf was one of his main focuses while there, running clinics on the weekend along with weekly running junior camps in the spring and summer.

Ty became the head professional in Prince Rupert where he strongly focused on reviving the Junior program. He worked with the high school team and visited the elementary schools teaching golf as their gym classes.
"I really enjoyed the CSI program when I was involved with it at Cordova Bay so I'm very excited to be involved again and look forward to growing the game and hopefully passing on my love for the game to the students. Junior golf is fantastic for many reasons, not only are they the future of the game, but can lead to future education opportunities for them as well as simply getting kids outside doing an activity that can be done the rest of their lives.
Axle Riley - General Manager - PGA of Canada 'A' Professional
From a young age, Axle has been involved in competitive golf. After a promising career in Toronto, Axle spent two years competing in the NCAA at the University of Detroit. In 2005, he made his way to Victoria, to compete and play for the University of Victoria Vikes Golf team. The team went on to win the National Championship!
Following the completion of his Bachelor's Degree in Economics, Axle decided to pursue a career in the golf industry. He went on to earn his PGA of Canada Professional status. He worked as an Asst. Golf Pro at Cordova Bay GC (2010-13) and at Highland Pacific GC (2013-17). Axle has extensive experience teaching the game at all levels, providing lessons to students ranging from beginners to competitive players. He has spent many years growing the game through his junior programs. He is now sharing his talents and expertise as the General manager and PGA Pro at Ardmore GC.
Past (& Guest) Coaches:

Teaching Professional: Nate Ollis
Nate is a recent graduate of the University of British Columbia and is also a former Claremont Student where he played on various athletic teams. Nate's passion for the game of golf was sparked during his high school years and it eventually led him to a golf scholarship with the UBC Thunderbirds men's team where he captained in his final year with the program. Ever since picking up the game, Nate has been driven and fascinated to learn about all aspects of the game. This fascination has translated into a passion for teaching and coaching fellow golfers of all ages and skill levels. Since graduating, he has joined the PGA of Canada to further his education and turn his passion into a career. Nate became one of the CSI coaches at the start of 2017 and looks forward to helping develop Victoria's junior golf contingent.
2016 NAIA All-America Selection

2016 UBC Player of the Year

Individual Collegiate Champion

Top 25 in Golf Canada's 2016 Men's National Order of Merit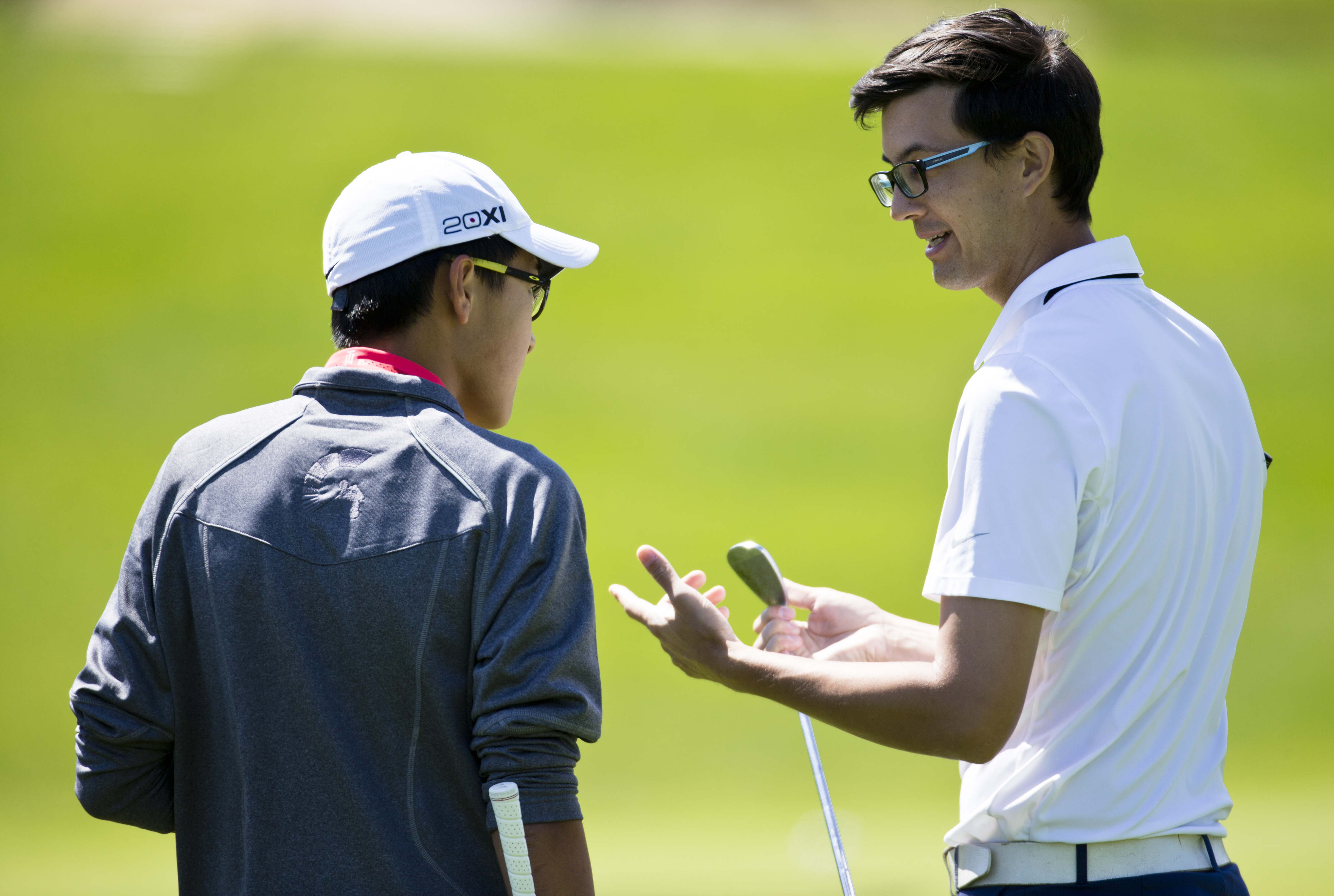 Teaching Professional: Corey Lowe
Raised in Victoria, Corey's golfing career began at a young age. He played
his high school junior golf at Cedar Hill Golf Course. After sampling a few
different career paths, he decided to turn his love for golf into a
profession.
Corey joined the Cordova Bay team in 2009 and became a PGA of
Canada professional shortly thereafter. He brings great enthusiasm and
energy to the professional team and can help any golfer enjoy the game more
through lowered scores and improvement.
Along with giving individual and group lessons, Corey runs a variety of
ongoing junior programs at The Ridge Course.
*Highlights*
*-Instructor Beginner Teaching Coaching and Certification Program Certified*
*-Graduate of Camosun College's Professional Golf Management Program*
*-SNAG Certified Instructor*
*-Titleist/Nike trained Club Fitter*
*-Frankly Golf certified Putting Instructor*
*-Can shoot in the 70's both left and right handed*
*-Has holes in one both left and right handed*
Medical/Movement Instructor:
Dr. Ben Stebbins
Dr. Ben Stebbins is a Titleist Performance Institute Certified (TPI) Chiropractor at Tall Tree Integrated Health Centre at Mattick's farm. Here, he specializes in helping junior athletes and golfers overcome pain, injury, and improve their performance. He runs the Golf Stronger Longer Program at Tall Tree Health, where he helps golfer's manage any physical limitations in their swing, keeping them golfing stronger for longer. His goal with the Claremont Golf Academy is to teach the students how to move like athletes, build strength, and improve the physical part of their golf game. He is also the first line of support for any student-athlete dealing with pain, injury, or physical limitations so they stay on the course golfing!
Don't hesitate to contact him with any questions.
Credentials:
Doctor of Chiropractic

Masters of Sports Medicine

Bachelors of Exercise Science

Titleist Performance Institute Certified (TPI)

NCCP Olympic Weightlifting Coach
Teaching Professional: Doug Mahovlic
Doug's History
Doug became interested in this great game early in life traipsing the fairways of Qualicum Beach Memorial at the age of 9. John Leyne, Head Profesional allowed Doug to caddy for the better club players and some important guests. These experiences sparked Doug's desire to play golf.
Moving to Victoria, Doug joined Gorge Vale Golf Club where playing golf was more important school.
Doug has spent his entire working life studying the game of golf, the history of the game, how it is played and how to successfully teach the game. Doug believes that everyone is an individual, has their own learning style; these and their goals form the base of their personal learning program. Doug continues to believe that if he dares to teach he must never cease to learn.
– Class "A" member of the PGA of Canada Member since 1972
– Apprenticed at Gorge Vale Golf Club 1972
– Ten years as apprentice and associate professional at Victoria Golf Club 1973- 1983.
– Head Professional Glen Meadows Golf and Country Club 1983 – 1989. Here developed and taught the "Soft – – Touch" short game program, golf fitness program "Maximum Golf" and started both the Colwood Dairy Queen – Junior Championship with Jon Mahovlic and the John Orr Junior Championship.
– First Head Professional, Olympic View Golf Club 1989 – 1999. Developed all the teaching programs run at Olympic View.
– Instrumental in bringing "Tiger Woods" to Victoria in 1994 by developing a high school golf team program for Victoria schools working with Earl Davies.
– Head Professional at Quilchena Golf and Country Club in Richmond B.C. 1999 – 2009. Developed the Club's – Junior Golf programs that produce Christine Wong, BC Junior Girls Champion.
– Qualified Henry-Griffitts Club Fitter
– Qualified Titleist Sure-Fit Club Fitter
– Qualified Ping Club Fitter
Golf Pro - Corey Renfrew:
http://www.pgatour.com/players/player.30237.cory-renfrew.html (Corey Chipping in at the Waste Management Open)

Born and raised in Victoria, Cory has diligently worked for the successes he has achieved. Cory has spent the last five years touring as a professional with full status on the Mackenzie Tour - PGA Tour Canada, along with a handful of events on the Web.com and PGA Tours.
After graduating from Claremont in 2004, Cory became a Thunderbird at the University of British Columbia where he helped lead the T-Birds to two Canadian National Championships and one NAIA National Championship. His collegiate career also included three individual tournament victories and was named UBC Male Athlete of the Year in 2009.
Cory's other amateur accomplishments include winning the 2011 BC Mid-Amateur, finishing runner-up at the 2011 Canadian Mid-Amateur, and third at the 2011 Canadian Amateur.
After turning professional in the fall of 2011, Cory won the Syncrude Boreal Open on the Mackenzie Tour in 2012 and finished third on the Order of Merit. Cory has won four times on Arizona's Gateway Tour, three times on the Pepsi Golf Tour, recording a tournament low round of 59 (-12), and a career low round of 58 (-13) at Cordova Bay golf course.
Cory's passion for the game of golf has lead him to join the PGA of Canada and the team at Cordova Bay to help train and develop the next generation of talent from the CSI golf program.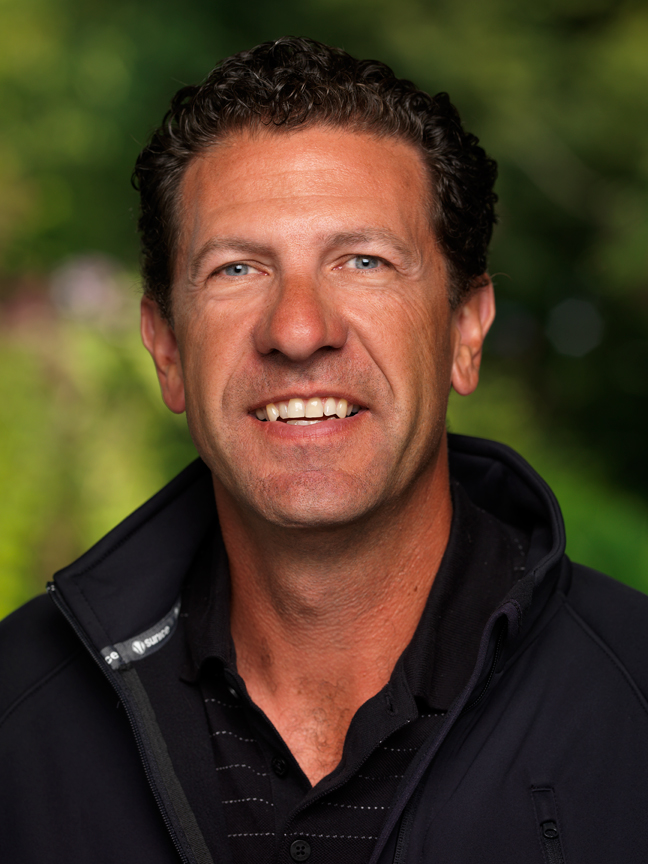 Teaching Professions - Brian Hann

As Cordova Bay's Lead Teaching Professional I bring a philosophy to learning that encompasses the individual. Everyone has their own strengths and weaknesses, and I believe in nurturing those strengths and developing programs that meet the needs and goals of each student that I encounter.
"CSI Golf offers a unique opportunity for high school students. The privilege of participating in the program is built on the foundation of golf's great traditions. Golf teaches us discipline, honour, self-respect, humility, etiquette and care for others. As CSI coaches, we look to teach life skills from a golf platform. It's a significant responsibility, a responsibility that we all recognize and enjoy".
My philosophy as a coach is to keep listening, keep learning.
Specialties: All aspects of teaching/coaching golf, including full swing, short game, self-management, game management, and club fitting and recommendations.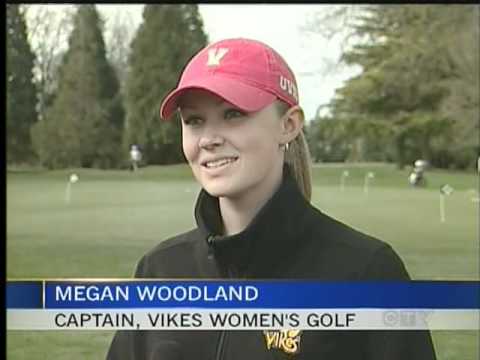 Golf Teacher: (CSI Golf Alumni): Megan Woodland

Megan Woodland

Hometown: Victoria, BC
Previous School (High School): Claremont Secondary

Player Highlights:
Super San Diego Championship – 1st (70-79: 149)
Vikes Golf Shootout – 1st (75-73: 148)
UVic Vikes Female Athlete of the Year
AII Championship (76-72: 148) 1st
Cavalier Classic (78-81-70: 229) 1st
Vikes Shootout (70-76: 146) 1st
Last modified: Wednesday, 19 January 2022, 3:02 PM